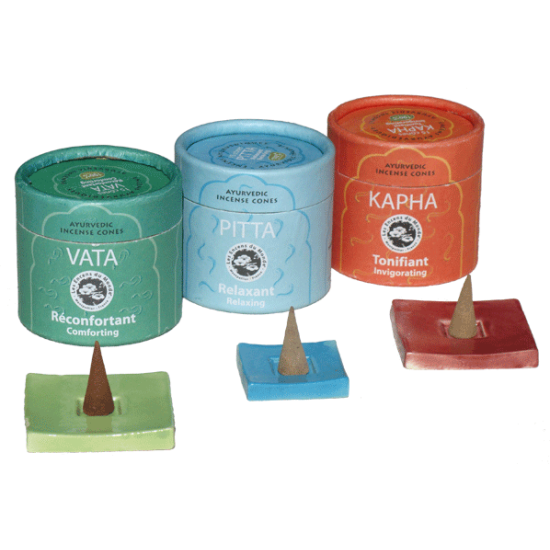 Ayurvedic Incense Cones
made of 100% natural ingredients

These ayurvedic incense cones are made in India out of 100% natural ingredients. The ingredients are selected very carefully regarding its purity and balance, so that the flavor of the cones will balance the ayurvedic doshas.
Ingredients:
• Vata (comforting): white sandalwood, vacha, bala, vetiver.
• Pitta (relaxing): frankincense, myrrh, asparagus racemosus, salsaparilla.
• Kapha (invigorating): patchouli, clove, red sandalwood.
The package includes a small stone holder ø 2.8cm with dimple for the incense cones.
15 incense cones of 20 min. burning time incl. stone holder ø 2.8cm, packed in a carton box
Stock:

In Stock

Publisher / Brand: Düfte der Welt
Article Code:

DKVAT / DKPIT / DKKAP

Weight:

0.08kg

Euro Price:

7,90