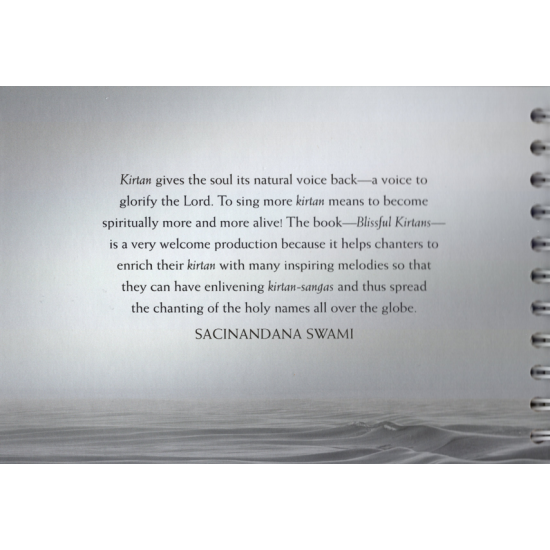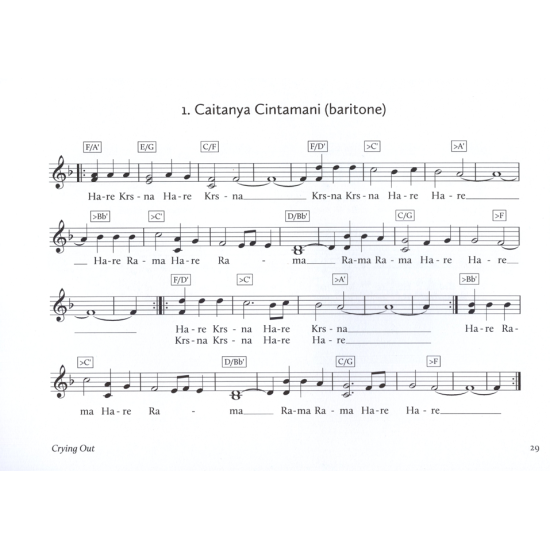 New



Blissful Kirtans, Kancana-valli Devi Dasi
A garland of 108 melodies to enliven the heart and soul
This is a collection of popular melodies for singing the Hare Krishna mantra, all with the music scores. It was inspired by observing the immense popularity of kirtan events, and the realisation that, for many people, it is difficult to play the melodies they like without the aid of written music. It is written with beginners in mind, although more advanced players will also benefit from having so many melodies at their fingertips.
The book is spiralbound, which makes it very helpful to use when doing kirtan. One can very easily place the book on top of the harmonium, without worry that it will close itself. Having strong hardbound cover assures the durability of the book. This book is poised to become a handy daily manual for all the kirtaniyas.
Kripamoya prabhu writes in his Preface: This book is an archive of time-tested melodies, and is a great contribution to this kirtan movement. Please try out these tunes for yourself, share them with friends, and sing together as part of the spiritual revolution now taking place throughout the world.
288 pages, with music scores to all 108 melodies, spiral bound

Stock:

In Stock

Article Code:

EBLKI

Weight:

0.72kg

Dimensions (L x W x H):

22.00cm x 15.00cm x 2.70cm

Euro Price:

29,70

Language:

English