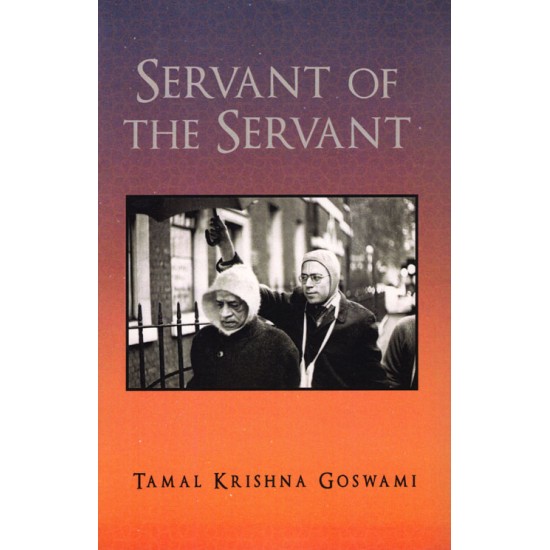 New


Servant of the Servant, Tamal Krishna Goswami
The West Coast Days • The European Yatra • The Radha-Damodara Party

Servant of the Servant is a colourful multi-faceted portrait of the founder of the Hare Krishna Movement, His Divine Grace A.C. Bhaktivedanta Swami Prabhupada and of the movement which he established, as seen through the eyes and actions of one of his senior-most disciples, Srila Tamal Krishna Goswami. With the help of numerous letters and intimate personal encounters with Srila Prabhupada, the author has managed to weave a fine tapestry of great spiritual truth while maintaining a most refreshing and entertaining style.
Readers can share freely in the intimacy of the guru-disciple relationship and at the same time receive a grassroots view of ISKCON during its first years of growth. Beginning at the time of Srila Goswami's joining the movement in 1968 through to one of the most exciting times in ISKCON's history, the Christmas Marathon of 1975, one feels the pulse of this dynamic movement on every page.
Servant of the Servant brings the wealth and vast knowledge of Vedic culture and history into a practical present-day perspective, and yet it's purity and instructions ensure that it will stand all tests of time.

572 pages, 32 pages with b&w fotos, soft bound

Stock:

In Stock

Publisher / Brand: Golden Age Media
Article Code:

ESOTS

Weight:

0.68kg

Dimensions (L x W x H):

21.60cm x 14.00cm x 4.60cm

Euro Price:

18,90

Language:

English