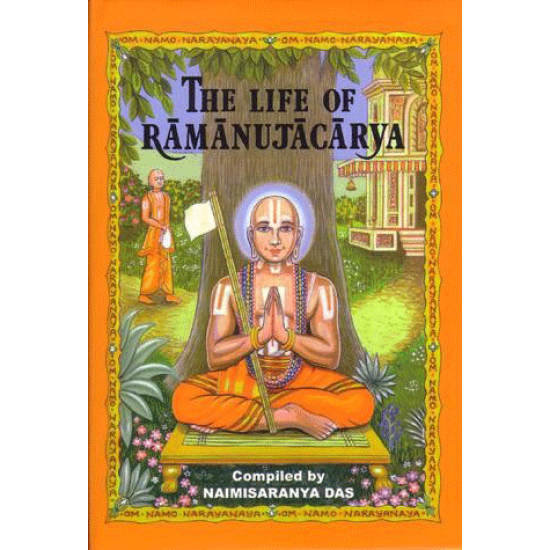 The Life of Ramanujacarya, Naimisaranya Das
At the time of the Norman Conquest a revolution took place in the religious life of medieval India. A wave of devotion to Vishnu, the Supreme Lord of the Vedas, spread across the subcontinent. Spearheading this movement was a philosopher, saint, and devotee - Ramanuja.
This entertaining and easy-to-read book describes his life and teachings, his struggles against prejudice and persecution, and above all his purity and deep love for God.
Although this book was written for young students, emphasizing Ramanuja's activities more than his teachings, everyone will enjoy reading about the life of this great Acharya, who was a pioneer in overcoming and defeating the Mayavada philosophy.
253 pages, hard bound with dust jacket and ribbon marker
Stock:

In Stock

Article Code:

ELORA

Weight:

0.46kg

Euro Price:

9,00

Language:

English