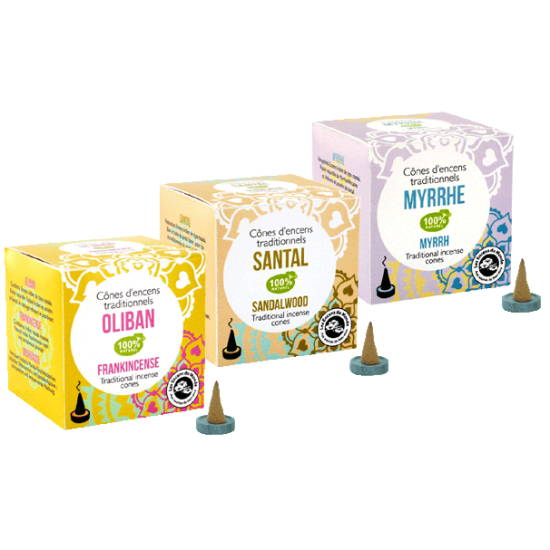 Indian Incense Cones
Fair Trade • made of 100% natural ingredients

These Indian incense cones are made in India out of 100% natural ingredients according to Fair Trade rules.
Ingredients:
• Oliban (confidence): based on Indian frankincense resin - a relaxing, holy smell.
• Santal (relaxation): based on natural, white sandalwood from Mysore.
• Rose (tenderness): The fresh rejuvenating scent of a rosebud.
• Myrrhe (receptiveness): with the mystical small of Indian myrrhe - based on myrrhe resin and sandelwood powder.
The package includes a small stone holder ø 3cm with dimple for the incense cones.
12 incense cones of 20 min. burning time incl. stone holder ø 3cm, packed in a carton box
Stock:

In Stock

Publisher / Brand: Düfte der Welt
Article Code:

DKOLI / DKSAN / DKROS / DKMYR

Weight:

0.04kg

Euro Price:

8,10