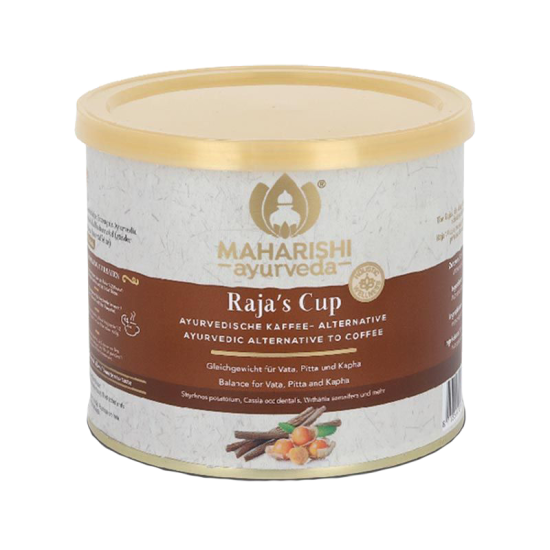 New
Raja's Cup Powder, 228g
Ayurvedic Alternative to Coffee (decaffeinated)

The Rajas, the kings in ancient India, used th wisdom of Ayurvedic scholars and enjoyed some very special herbal blends. Raja's is one such royal blend: with a full aroma, without caffeine - a precious herbal drink for all who like the taste of coffee.

Preparation: Add boilling water to a small amount of raja's Cup (¼ - ½ teaspoon per cup or 1 enclosed measuring spoon); with or without coffe filter, as desired. Let it stand for 3 - 5 minutes. Or boil the powder in water or a water-milk mixture for 1 - 2 minutes, and than filter if required. Sweeten to taste.
Ingredients: Clearing nut tree, Senna sophera, Winter Cherry (Ashvagandha), Liquorice.
Raja's Cup Powder, 228g
Stock:

In Stock

Publisher / Brand: Maharishi Ayurveda
Article Code:

LMRC

Weight:

0.32kg

Euro Price:

16,20