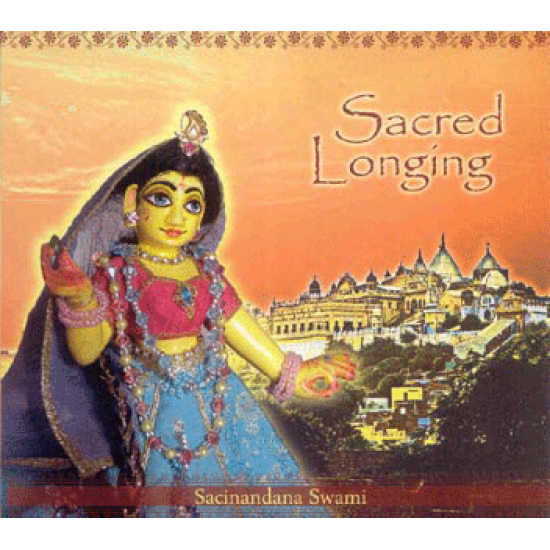 Sacred Longing, Sacinandana Swami (Double CD)
The chanting of the maha-mantra should be done with genuine feeling - the feelings of sacred longing.
Those who chant with great material satisfaction - as if they have no need for spiritual life, will never experience how the soul attains wings and flies beyond the limitations of body and mind to enter the embrace of the Lord. But alas, our stonelike hearts often feel so cold. How can we ignite them? Strong feelings of divine love live in the innermost hearts of real devotees and saints, and when we hear such persons speak or sing of Krishna, their hearts enter ours if we make our hearts receptive.
May these CDs inspire all of you deeply and fill your hearts with the bliss we felt when we sat down that evening and experienced the miracle of meeting our Lord through strong feelings of separation [Sacinandana Swami].
Audio-Double-CD, 17 Songs, Total Play Time: 158 Min.
Stock:

In Stock

Publisher / Brand: Saranagati Publishing
Article Code:

CDSL

Weight:

0.06kg

Euro Price:

18,00