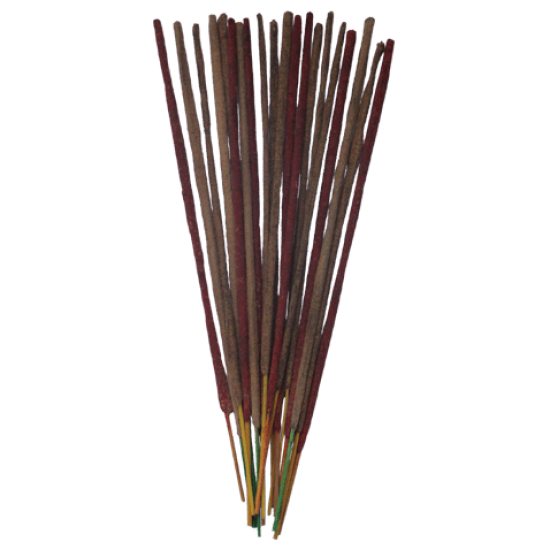 Natural Incenses «Gokula»
Natural Incenses from Vrindavan

Out of completely pure blooms, herbs, barks, resins and essential oils, Gokula incenses are made according to ancient ayurvedic recipes and are produced traditionally by hand.
Gokula incenses meet the high level standard of Indian temples and not only spread an pleasant fragrance, but also purify the atmosphere.
The incenses are available in packages to 15 piece and in nine different fragrances. All the packages cost CHF 4.80 / EUR 2.90.
Package with 15 incenses
Product Code: ICGSN (Sandal) / ICGRO (Rose) / ICGGY (Ganga Yamuna) / ICGED (Everest Deluxe) / ICGPA (Parijat) / ICGGG (Geet Govind) / ICGNC (Naag Champa) / ICGRB (Radha Ras Bihari) / ICGSF (Saffron) / ICGKB (Krishna Balarama) / ICGRR (Radharani)
Stock:

In Stock

Article Code:

ICG??

Weight:

0.02kg

Euro Price:

4,30