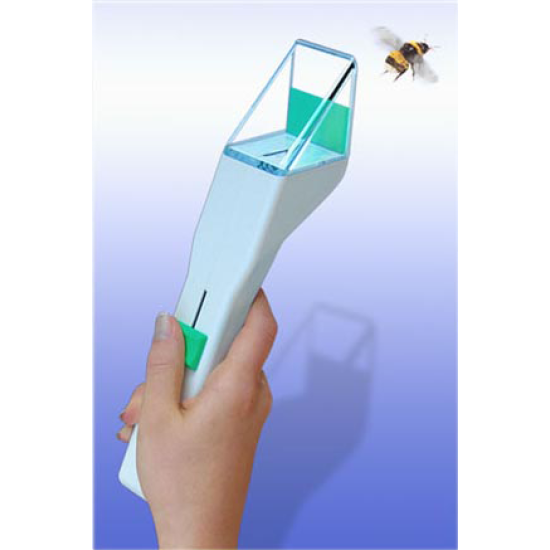 Snapy® Insect Catcher
A simple tool for catching insects and releasing them alive

• Snapy uses a well-known and yet incredibly simple principle. Almost everyone has at sometime fiddled with a glass jar and sheet of paper to remove an unwanted insect from the home, without wanting to kill it. Snapy works on the same principle – that pleasant déjà-vu experience.
• Snapy resolves the 'insect problem' - hygienic and environment-friendly, without poison.
• Snapy is ideal for those with insect phobias. Almost one in two people suffer from some sort of insect phobia, and are thus a potential user – a Snapy makes a very welcome present
• Ideally suited for people with allergies, as insects can be removed with no danger of contact.
• Snapy is also excellent for discovering the fascination of the insect world. Insects can be examined at close quarters. Children of all ages will become enthusiastic 'explorers.
• Snapy is indispensable in the home. Also when camping, caravanning, or in the holiday home Snapy is of tremendous practical value.
Snapy® insect catcher in green, yellow or blue
Stock:

In Stock

Publisher / Brand: Göttlicher GmbH
Article Code:

SNAPY

Weight:

0.12kg

Euro Price:

10,80