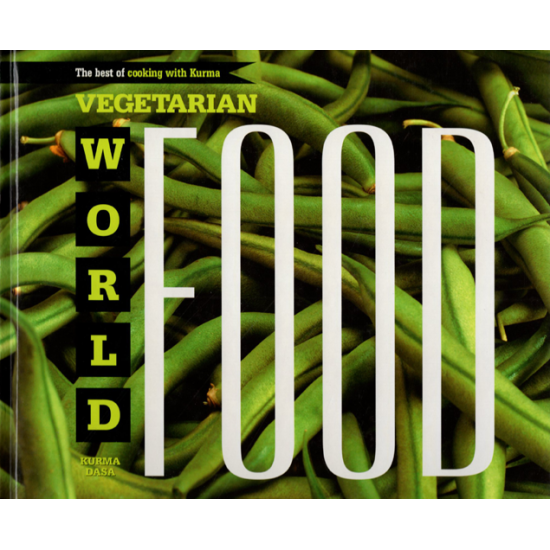 New
Vegetarian World Food, Kurma Dasa
The best of cooking with Kurma
[EU-Price: € 20.90]
This is truly a «best of book» that promises to spice up even the most creative kitchens. Flavorful offerings from Europe, South America, South East Asia, the Middle East, India, and the Mediterranean prove once and for all that going vegetarian means so much more than just salad on your plate. These are tasty, stunningly original savory selections that everyone will enjoy. With 130 recipes!
Kurma's vegetarian cuisine is attracting food lovers from all cultures with its exotic flavours, delicate spices, superb nutrition and positively addictive taste.
Now the best, most delicious dishes from Kurma's classic books, Great Vegetarian Dishes, Cooking with Kurma and Quick Vegetarian Dishes, are more accessible than ever to contemporary cooks in this superb edition – Vegetarian World Food, the best of cooking with Kurma – a sublime gourmet experience!

212 pages, numerous color pictures throughout the book, thread bound, size 25.5 x 25.5 cm
Stock:

In Stock

Publisher / Brand: Chakra Press
Article Code:

EVWF

Weight:

1.20kg