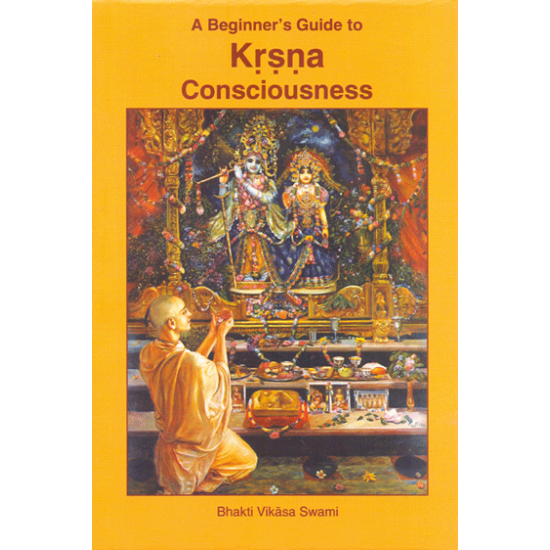 A Beginner's Guide to Krishna Consciousness, Bhakti Vikasa Swami
[EU-Price: € 4.50]
Read this book and improve your life!
All you need to know to get started in Krishna-consciousness. Easy-to-understand guidance on daily practices that bring us closer to Krishna. Packed with practical information. Suitable for devotees living at home or in an asrama.
• How to meditate (japa/mantra meditation)
• Worship at home
• Recognizing and accepting a bonafide guru
• Purified eating
• Bhajanas
• Observing festivals and vows
• Acquiring transcendental knowledge
• Vaisnava etiquette and appearance
• and much more...
123 pages, pocket book